(Important - Please read the disclaimer at the bottom of the page)
For Sale Ads : -
Factory Built 1996 Ginetta G27 DR
Number 965033 (15th 0f 26) One careful owner from new.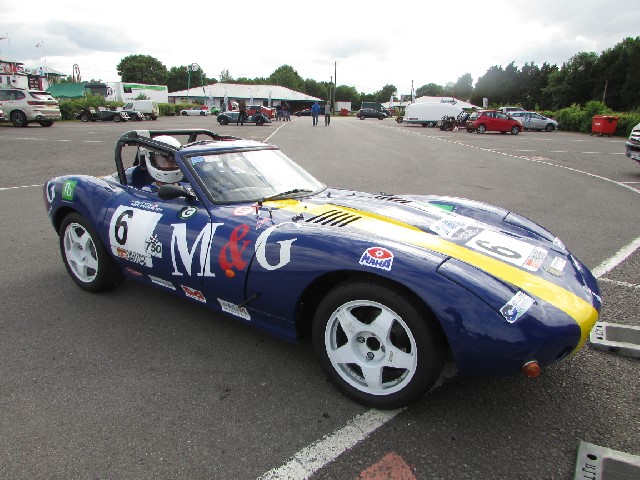 Campaigned for 7 Seasons, maintained by Clive Robinson Cars/ South Western Engineering with best finishes of a 2nd + 3rd + a lap Record in 2002. Series Factory upgrades 1998 – 2000 included rose jointed rear suspension, rear disc brakes, LSD, Alloy wheels, rear intrusion protection, and later MSA upgrades including upgraded Lifeline fire extinguisher system, together with upgrades to compete in 750 Club Roadsports racing. Lifeline removable steering wheel hub, quickly adjustable 6 point harness and adjustable top wishbones. No chassis damage, only minor body and parts breakages suitably improved since. Very reliable and with entire history, original parts and 2 sets of spare wheels.
(Important - Please read the disclaimer at the bottom of the page)
Wanted Ads : -

Ginetta g15 steering column cowling
Has anyone got one that they can sell us or let us know from what production model it may have come from
Somerset
Zoe Peters
Member
Email zoe_peters63@outlook.com
2023-08-25
UNO174K G15 1972
Does anyone have any information on the current whereabouts or ownership of this G15? My dad was the original owner of the car having bought it new from the factory. It appears that the car last changed hands in 2004 based on the last logbook issue date. I want to buy this car (condition not important) and any information is greatly appreciated.
Aylesbury/New York
Gerald Stanley
Member
Email gerald.stanley@gmail.com
2023-08-19