As you will hopefully be aware in 2016 the Ginetta Owners' Club inherited a number of moulds from Ginetta HQ to support the classic models, and keeping these vehicles on the road. The agreement with Lawrence Tomlinson and the factory is to support club members with the repair and restoration of classic Ginetta vehicles up to and including G20.
This initiative was entered into the Classic and Sportscar Club Awards for 2017 and the Ginetta Owners Club won the Lancaster Insurance Club Initiative of the Year Award.

Extract from Classic and Sportscar Website October 2018 - 
Members of the Ginetta Owners' Club had saved moulds thought to have been long since destroyed, meaning panels could be remanufactured, and this extraordinary effort was recognised at 2017's ceremony.
"The thing that struck me at the presentation, and the rest of the weekend for that matter, was how other clubs reacted to the award, there was genuine pleasure from them that we had won," recalled GOC Club Chairman.
"We had visitors on the stand asking what we had done, and their comments justified the time and effort expended. 
"I think the club membership is proud of the award. We had it on display at the 60th – it proves little clubs can make big changes for their membership."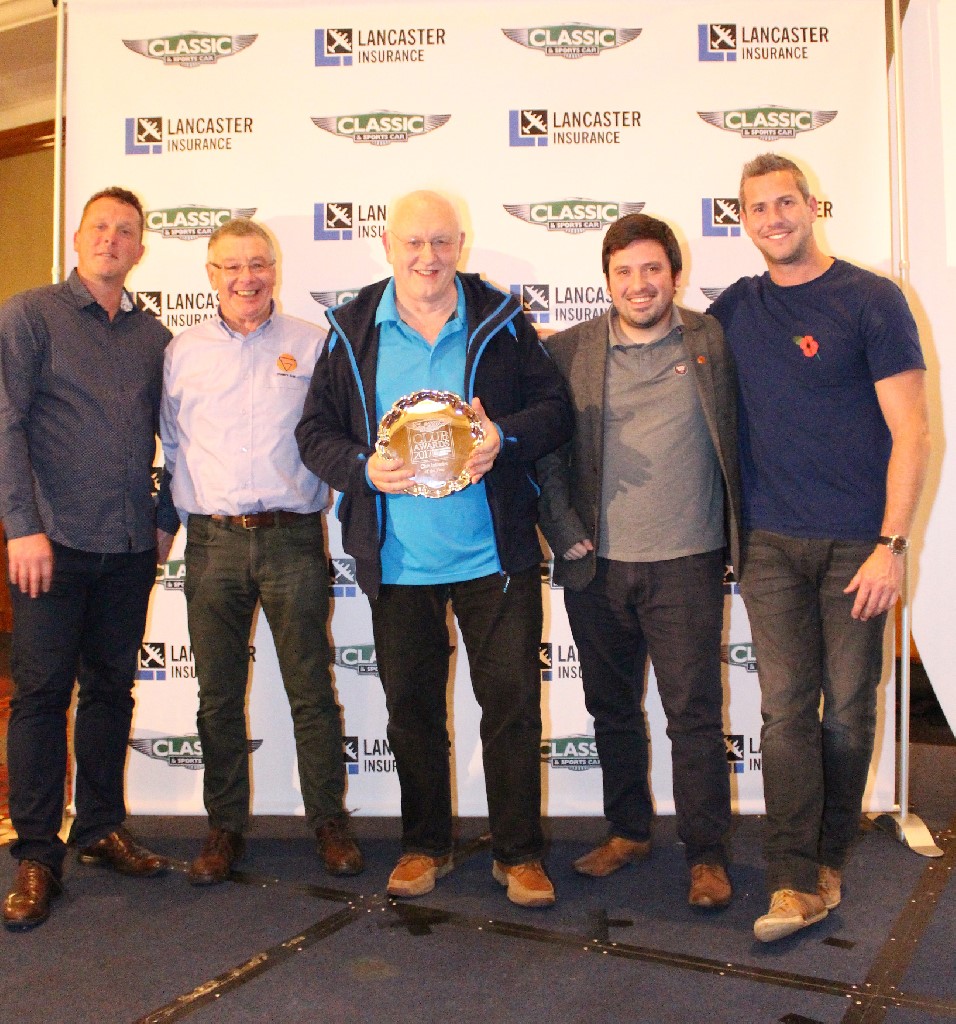 From left to right: Lancaster insurance representative, GOC member, GOC Chairman, GOC Treasurer, Ant Anstead TV Personality
CLICK TO SEE MOULDS LIST & ORDERING PROCEDURE